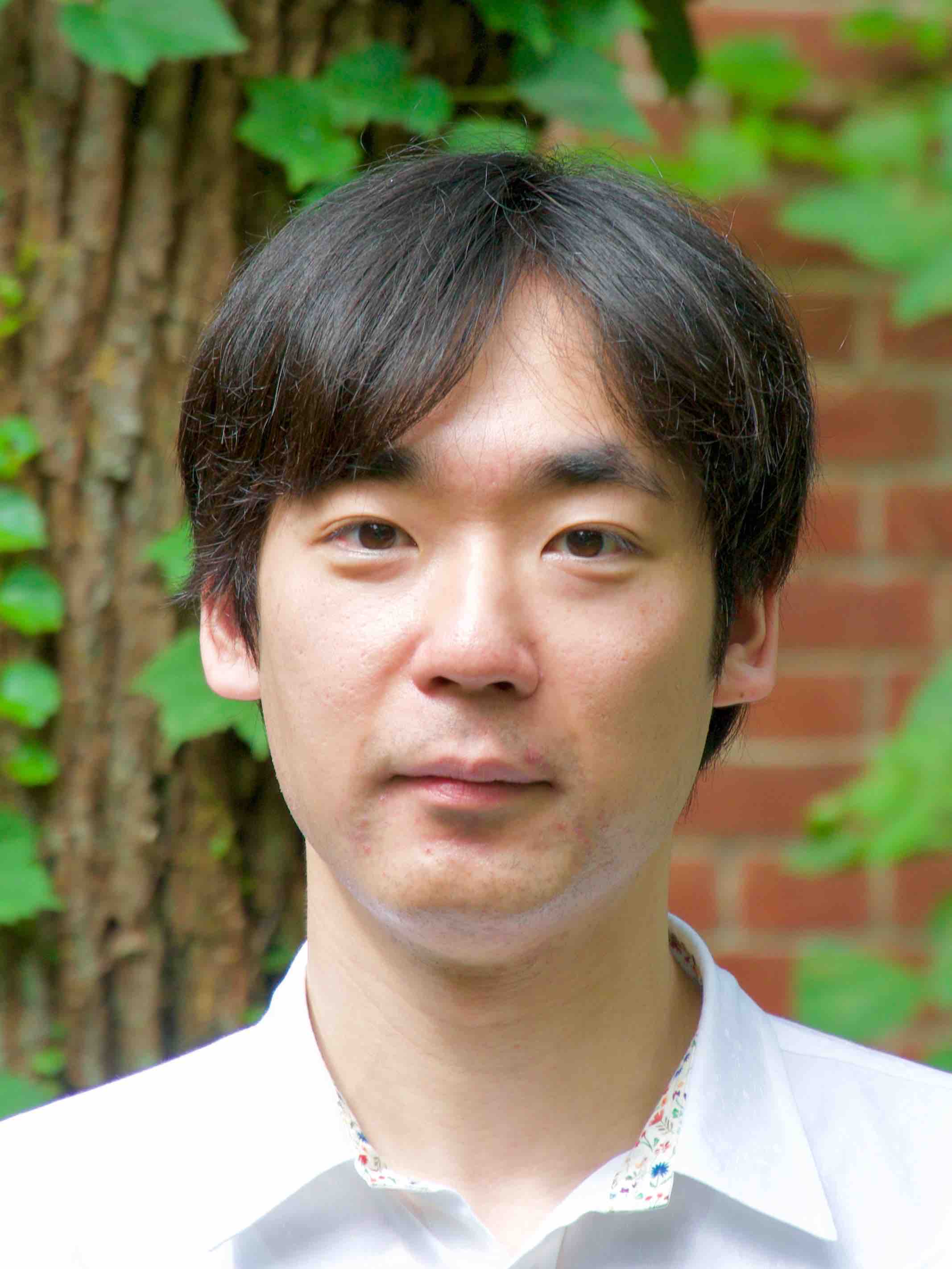 Research Interests
Models of Creative Intelligence
Statistical Learning
Evolutionary Dynamics
Music Information Processing
Research Topics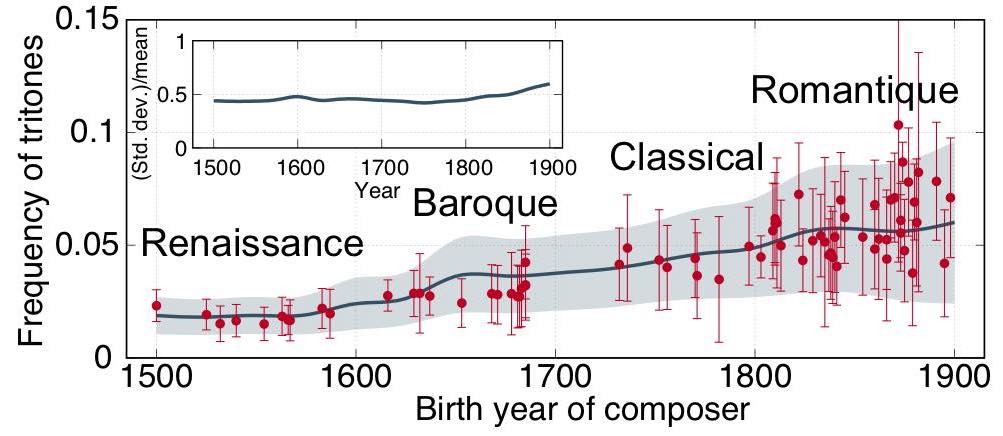 Evolution of music
Music styles change over time. How and why do they change? Can we predict future music styles?
We are studying the evolution of music based on computational analyses of music data and theoretical models of music creation process and social selection.
Automatic music generation
Can we compose music by computers?
We are studying music creation from the viewpoints of statistical learning and optimization. We are interested in how individual music styles are developed and transmitted, and in the roles of
active and dynamic statistical learning
in musical creativity.
Melody style conversion
Piano arrangement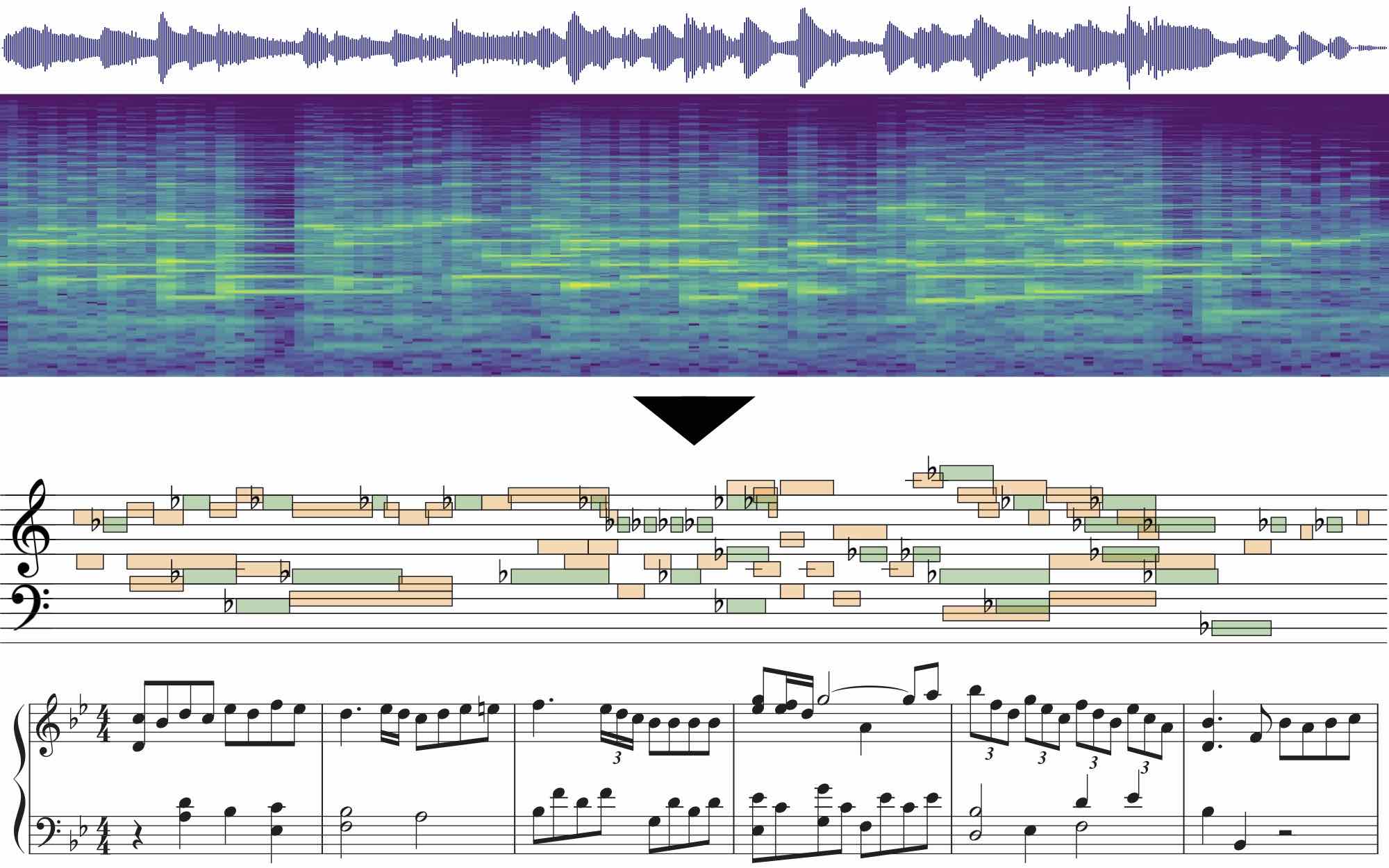 Automatic music accompaniment
Can computers listen to music and interact with humans?
We are studying a method for understanding human performances and playing accompaniments with humans. Various aspects of human performances including tempo changes, errors, repeats and skips, ornaments are studied.
Eurydice system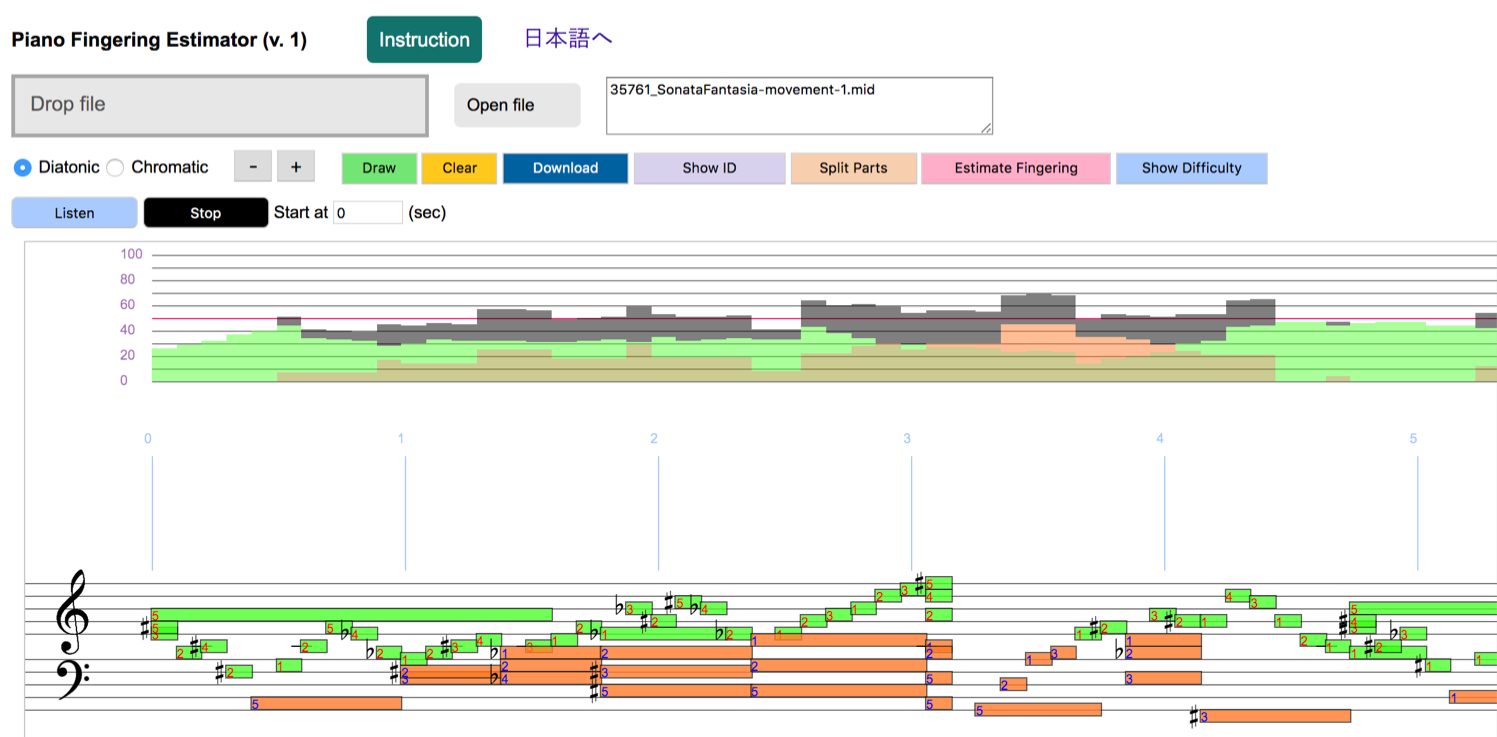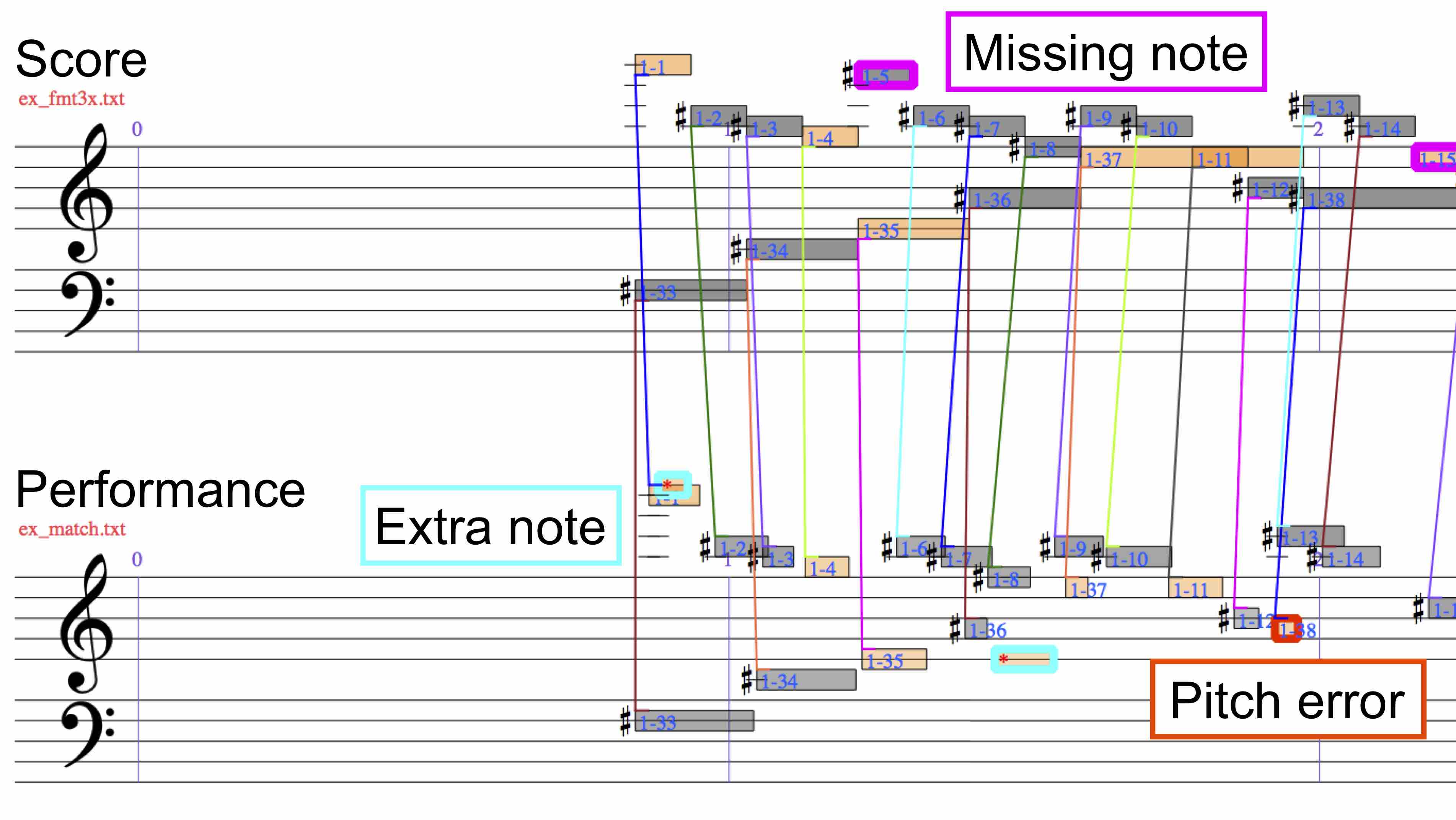 Symbolic music alignment
Study for
comparing two symbolic representations
of a musical piece (for example a MIDI recording and a corresponding musical score) at the note level.
Software and demo
Selected Publications and Talks
2021

Eita Nakamura
Conjugate Distribution Law in Cultural Evolution via Statistical Learning
(Under review) [arXiv:2102.01465]
Eita Nakamura, Kazuyoshi Yoshii
Music Transcription Based on Bayesian Piece-Specific Score Models Capturing Repetitions
Information Sciences, to appear. [arXiv:1908.06969]
Kentaro Shibata, Eita Nakamura, Kazuyoshi Yoshii
Non-Local Musical Statistics as Guides for Audio-to-Score Piano Transcription
Information Sciences, Vol. 566, pp. 262-280, 2021. [arXiv:2008.12710]
Ryo Nishikimi, Eita Nakamura, Masataka Goto, Kazuyoshi Yoshii
Audio-to-Score Singing Transcription Based on a CRNN-HSMM Hybrid Model
APSIPA Transactions on Signal and Information Processing, Vol. 10, e7, pp. 1-13 2021.
Yuki Hiramatsu, Go Shibata, Ryo Nishikimi, Eita Nakamura, Kazuyoshi Yoshii
Statistical Correction of Transcribed Melody Notes Based on Probabilistic Integration of a Music Language Model and a Transcription Error Model
Proc. 46th IEEE International Conference on Acoustics, Speech and Signal Processing (ICASSP), to be presented, June 2021.

2020 and before

Eita Nakamura, Yasuyuki Saito, Kazuyoshi Yoshii
Statistical Learning and Estimation of Piano Fingering
Information Sciences, Vol. 517, pp. 68-85, 2020. [arXiv:1904.10237]
Eita Nakamura, Kunihiko Kaneko
Statistical Evolutionary Laws in Music Styles
Scientific Reports, Vol. 9, No. 15993, pp. 1-11, 2019. [arXiv:1809.05832]
Eita Nakamura, Kentaro Shibata, Ryo Nishikimi, Kazuyoshi Yoshii
Unsupervised Melody Style Conversion
Proc. 44th IEEE International Conference on Acoustics, Speech and Signal Processing (ICASSP), pp. 196-200, May 2019.
Eita Nakamura, Kazuyoshi Yoshii
Statistical Piano Reduction Controlling Performance Difficulty
APSIPA Transactions on Signal and Information Processing, Vol. 7, No. e13, pp. 1–12, 2018. [arXiv:1808.05006]
Eita Nakamura, Emmanouil Benetos, Kazuyoshi Yoshii, Simon Dixon
Towards Complete Polyphonic Music Transcription: Integrating Multi-Pitch Detection and Rhythm Quantization
Proc. 43rd IEEE International Conference on Acoustics, Speech and Signal Processing (ICASSP), pp. 101-105, April, 2018.
Hiroaki Tsushima, Eita Nakamura, Katsutoshi Itoyama, Kazuyoshi Yoshii
Generative Statistical Models with Self-Emergent Grammar of Chord Sequences
Journal of New Music Research, Vol. 47, No. 3, pp. 226–248, 2018. [arXiv:1708.02255]
Eita Nakamura, Kazuyoshi Yoshii, Haruhiro Katayose
Performance Error Detection and Post-Processing for Fast and Accurate Symbolic Music Alignment
Proc. 18th International Society for Music Information Retrieval Conference (ISMIR), pp. 347-353, 2017.
Eita Nakamura, Kazuyoshi Yoshii, Shigeki Sagayama
Rhythm Transcription of Polyphonic Piano Music Based on Merged-Output HMM for Multiple Voices
IEEE/ACM Transactions on Audio, Speech and Language Processing, Vol. 25, No. 4, pp. 794-806, 2017. [arXiv:1701.08343]
Eita Nakamura, Nobutaka Ono, Shigeki Sagayama, Kenji Watanabe
A Stochastic Temporal Model of Polyphonic MIDI Performance with Ornaments
Journal of New Music Research, Vol. 44, No. 4, pp. 287-304, 2015. [arXiv:1404.2314]
Koichi Hamaguchi, Eita Nakamura, Satoshi Shirai, Tsutomu T. Yanagida
Decaying Dark Matter Baryons in a Composite Messenger Model
Physics Letters B, Vol. 674, pp. 299-302, 2009. [arXiv:0811.0737]
Contact
Eita Nakamura
Research Building No. 7 Room 417, Yoshida-honmachi, Sakyo-ku, Kyoto 606-8501, Japan
e-mail: eita.nakamura[at]i.kyoto-u.ac[dot]jp
phone: +81-075-753-5396